Kyle S. Peterson, DPM, FACFAS
Fellowship-Trained Foot and Ankle Surgeon
Board Certified in Reconstructive Foot and Ankle Surgery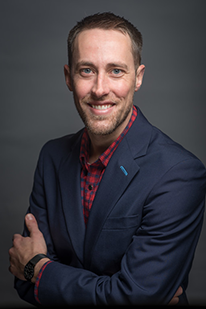 Dr. Peterson is a fellowship-trained foot and ankle surgeon specializing in comprehensive reconstruction of the foot and ankle. He is a Fellow of the American College of Foot and Ankle Surgeons (ACFAS) and is board certified in foot and reconstructive rearfoot/ankle surgery by the American Board of Foot and Ankle Surgery (ABFAS).
Dr. Peterson received advanced orthopedic fellowship training from the acclaimed Orthopedic Foot and Ankle Center in Columbus, Ohio under the direction of Drs. Christopher Hyer, Gregory Berlet, and Terrence Philbin. During his fellowship year, Dr. Peterson's training focused on arthroscopic ankle surgery and sports medicine, reconstructive forefoot, hindfoot and ankle surgery, including total ankle replacement, and trauma. He is also extensively trained in the treatment of lower extremity complications from diabetes, including limb salvage.
Prior to fellowship, Dr. Peterson completed a three-year podiatric surgical residency at The Western Pennsylvania Hospital in Pittsburgh. Rotations in both medicine and surgical sub-specialties enhanced his foot and ankle training. During his final year of residency, Dr. Peterson served as Chief Resident where he supervised a team of nine foot and ankle surgery residents.
He received his medical education from Des Moines University's College of Podiatric Medicine and Surgery. While at DMU, he was inducted into the Pi Delta National Podiatric Honor Society and was elected president. He also volunteered his time as a teaching assistant for physical diagnosis and anatomy labs.
Dr. Peterson has been very active in research throughout his training, including the completion of a sub-specialized research fellowship at the Orthopedic Foot and Ankle Center. He has numerous publications in peer-reviewed journals and has won research awards at both state and national levels for his work. He is a peer reviewer for the surgical journals, Foot and Ankle Specialist and Journal of Foot and Ankle Surgery. He is also an active member of the American College of Foot and Ankle Surgeons, where he has served on peer-appointed committees since 2010.
Dr. Peterson grew up in Sioux Falls, South Dakota, and received his B.S. in Biology from South Dakota State University. An avid trombonist, he remained active in several university music ensembles.
Dr. Peterson is a devoted patient advocate who focuses on advancing patient care through research and education. He is dedicated to working with his patients to meet their individual goals. In his free time, Dr. Peterson enjoys golfing, running, traveling, and spending time with his wife and their children.

Click here to know more about Dr. Kyle S. Peterson
You will need the Adobe Reader to view and print these documents.